These were all questions that were front of mind at our recent BigHand User Conference, and I was privileged to be joined by three of our clients Kris Barker, Senior Pricing & Commercial Manager at Womble Bond Dickinson, Alice Wynne Edwards, Senior Business Analyst at RPC and David Walsh, Head of Consultancy and Projects at Arthur Cox who between them have adopted a range of BigHand's financial productivity solutions.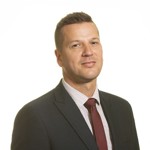 Kris Barker, Senior Pricing & Commercial Manager, Womble Bond Dickinson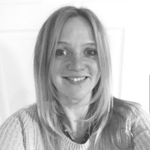 Alice Wynne Edwards, Senior Business Analyst, RPC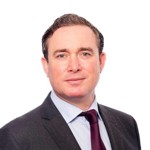 David Walsh, Head of Consultancy and Projects, Arthur Cox
It was interesting to note that there are two ways in which firms are tackling the issue of financial profitability. The first being to ensure firm-wide consistency and discipline around the pricing of matters, by supporting pricing teams and lawyers with data-driven budgets and costs and improved resource plans. The second: to improve cash flow and profitability with intuitive, role-based dashboards and reporting that delivers the right financial data to the right person with actionable insights.
Irrespective of where a firm chooses to start in automating the value to cash cycle, though, our panellists shared some key insights from their initiatives to date.
Do not underestimate the cultural impact of rolling out a financial productivity solution
Whether it is Pricing or Business Intelligence, communication and training are key. When they embark upon this journey, many firms may find an inconsistency in terminology or metrics for financial success. They may have to introduce a pricing structure and establish guidelines (not policies!) for discounting, for example.
The same applies to billing and cash collection. There is a direct causal relationship between inefficient billing and collection processes and lower realisation. Training partners and associates in how and when to have those fundamental client conversations is a key consideration.
One size does not fit all
Our panellists uniformly agreed that a modular approach to project roll out is fundamental to success. Deliver the technology and training to one department at a time. Be patient and take time to ensure communication and training with Partners is handled diligently. Think carefully and discuss collaboratively about what information Partners and Associates need to have visibility of, how often they need that information, and - critically - why it is important.
Harness the strength of the broader team
It was interesting, though perhaps not surprising, to note that our panellists found that - particularly within matter pricing - PAs and Executive Assistants were doing a lot of background work, a role that introducing structure supported by intuitive technology can certainly facilitate.
In addition, there is a huge potential with the use of these types of financial profitability solutions to significantly add value to the function of the financial team. As one panellist put it:  "This is not just about improving the nature of the service our fee earners get from the finance function. It is also about moving the function away from being a provider of transactional services, to becoming an advisory partner to the business."
Yes, the provision of legal services will always be relationship-driven. But as firms are increasingly recognising, every pricing, negotiation and payment conversation between a law firm and client needs to be based on solid, up to date financial information. The good news is that, while lawyers are set to play a vital role in sustaining profitable client engagement, they have teams behind them who can support, add value and enrich that process.
For more information on how BigHand's Financial Profitability solutions can support you in automating the value to cash cycle, click here. please book a demo or get in touch here.