Client Insights Sessions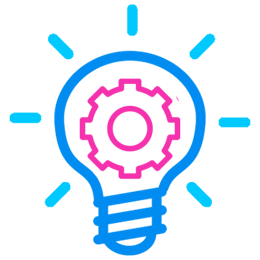 2:30 - 3:20 pm
Room 1
Join us for an interactive discussion with three vastly experienced peers from the legal industry. We will be taking a look at the landscape of the legal world and the operational challenges that law firms are facing. Pulling on data found in the latest BigHand market research, we will be discussing the ever-changing expectations from staff, senior management and clients around hybrid working, how law firms are reshaping their support structures to ensure maximum efficiency (with insights on current structures and future structures), and how to keep staff motivated, productive and engaged in a highly competitive market.
Client Speakers:


Dawn Turner, Director of Workplace Services & Legal Support, Clyde & Co



Maggie Shen, Head of Operations, Woodfines



Debbie Scott, Head of Support Services, Eversheds


Miranda Pammenter, Director of Premises and Operations, Michelmores
BigHand Host:  


Tom Chevous, Customer Success Manager for Workflow
11:40 am - 12:30 pm
Room 1
Getting simple processes done right can be game changing for a firm's reputation and client satisfaction but is often overlooked. Join our expert panel of legal document creation superstars for case studies, insights and practical tips to help you elevate your legal document creation process. Whether you're looking to improve quality, efficiency, or compliance of your documents, this session will equip you with the knowledge and tools to excel in the evolving world of legal document creation.
Client Speakers:


Nick Long, IT Business Manager, Clarke Willmott



Lee Davey, Deputy Head of Technology and Operations, Burges Salmon



Michael Greig, Application Delivery Manger, Charles Russell Speechlys
BigHand Host:


Tony Bleasdale, Managing Director, Document & Business Productivity and APAC
1:30 - 2:20 pm 
Room 3
In an environment of rising costs and reducing demand, firms are looking to technology to improve operational efficiency and profitability. Join our panel discussion to hear first-hand how other firms are leaning on technology as part of their strategy to improve working capital and reduce profit leakage, increase financial data visibility within their firm, and respond to client demand for transparency and sensitivity to pricing structures.
Client Speakers:


Magda Kosior-Molloy, Chief Operating and Financial Officer, Holman Webb



Gurveer Virdi, Partner and Finance Director, Leigh Day



Steve Rowan, Chief Financial Officer, RPC
BigHand Host:


George Egford, Solutions Manager
11:40 am - 12:30 pm
Room 3
Partner panel session, focusing on the value and experience of introducing structure, process and technology around resource management and the allocation of work to lawyers, from law firm Partners who have been through the journey.

Our conversation will cover the main challenges and drivers which have led to introducing a structured approach to legal resource management, the experience of a transformation and change management endeavour to embed a new approach, the key value and benefits that have been felt as a result, the role of data and technology, and how resource management has supported their firms through a changing landscape in legal.
Client Speakers


Sarah Day, Partner – Finance, Projects & Restructuring UK Group Head, DLA Piper



  Simon Beddow, Partner - European Leader, Corporate and Finance Transactions Department, Bryan Cave Leighton Paisner


Hammad Akhtar, Global Head of Transaction Services, Pinsent Masons
BigHand Host:


Alex Tring, Global Head Consulting, Resource Management